Ever since the early human discovered the need to put themselves in different roles, the need to work for a living came into play, and thus was civilization created.
While, some people may choose the typical run-of-the-mill jobs, you are not thinking about that, are you? Considering that you are reading an article about the salary of a social worker, it is safe to say that a data analyst is not at the top of your list. 
Before we answer that question, we need to find out what social work is.
In order to improve the individual and collective well-being of people, families, groups, communities, and society as a whole, social work is an academic field and a practice-based profession. In order to interact with institutions and policies, perform evaluations, design treatments, and improve social responsibility and functioning, social work practice draws on a variety of disciplines, including psychology, sociology, health, political science, community development, and economics. The realization of social justice is the ultimate objective of social work.
The profession of social work emerged in the 19th century, with some of its foundations in volunteerism and community organizing. However, there have long since been responses to social needs, mostly from public almshouses, private charities, and religious institutions. Due to the consequences of the Industrial Revolution and the Great Depression in the 1930s, social workers were under pressure to respond to concerns about children's well-being resulting from widespread poverty and the use of child labor in industrial settings.
The services provided by a social worker are geared toward helping individuals, couples, families, groups, organizations, and communities achieve optimal psychosocial functioning.
Types of Social Workers
Micro, mezzo, or macro are the three practice levels available to social workers.
Micro: Workers at this level usually have a one-on-one client relationship and are licensed clinical social workers (LCSWs).
Mezzo — These social workers, who are often LCSWs as well, support client systems that include families. While concentrating on individuals, they also include other people.
Macro — Macro social workers use methods like study and lobbying to advance their communities or society as a whole.

There are several venues where criminal justice social workers can be found working, including courts, domestic violence shelters, jails, and prisons. Each function carries specific responsibilities. People who work in prisons, for instance, provide convicts with support while they are incarcerated. This can entail conducting mental evaluations and ultimately helping convicts adjust to life outside of jail.
Social workers in the medical field are prepared to assist those going through these kinds of difficulties. They have the tools necessary to support patients and their families through acute, chronic, or terminal illnesses.
To ascertain the requirements of patients, these social workers cooperate with other medical personnel. They might provide referrals to other agencies, look into cases of child abuse or neglect, carry out research to guide social policy, and help with paperwork for Medicaid and Medicare.
This field's social workers work to enhance the wellbeing of kids and their families. Child and family social workers can assist in setting up adoptions and locating foster homes for children who have been abandoned or abused. They assist pupils in the classroom by tackling truancy, behavioural concerns, teenage pregnancies, and other issues.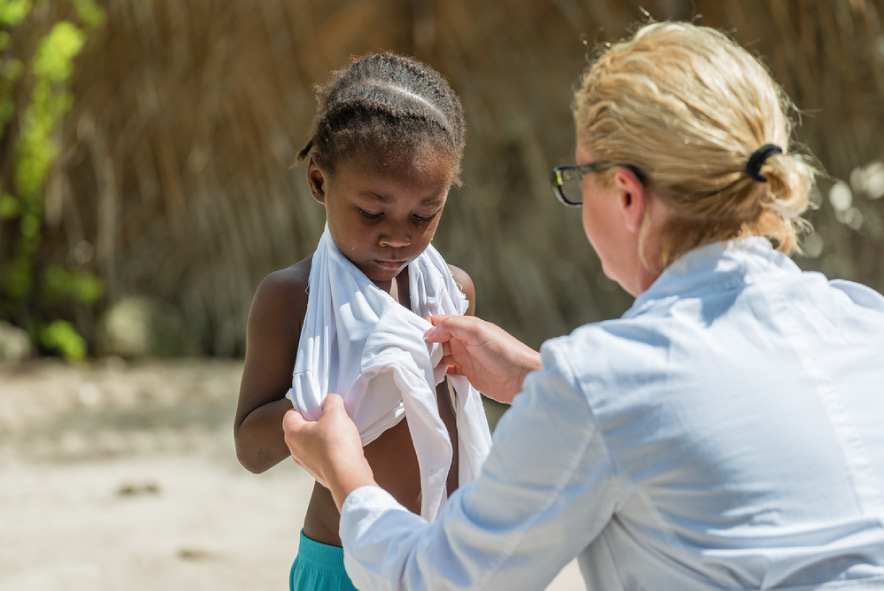 A distinct area of practise within social work, international social work aims to enhance the social and material well-being of everyone. It is used at all levels of social and economic organisation and is practised across all geographical boundaries.
As they perform activities like organising and managing community-wide programmes that cater to the needs of marginalised communities, community social workers frequently work with a diverse spectrum of people. Additionally, they might work one-on-one with community members, determining their specific needs and directing them to nearby services.
Civilian military social workers may work in hospitals, schools, veterans' facilities, or support facilities for the American armed forces.
Military bases with medical and mental health facilities employ active duty social workers to serve soldiers who are currently serving.
Veteran social workers often work for the Department of Veterans Affairs to assist retired service members with monetary difficulties, home searches, navigating military benefits, and locating suitable medical or mental health treatments.
Even though this field may be unknown, gerontological social workers will continue to be important as the baby boomer group ages. These experts help seniors preserve their quality of life while living as independently as possible. Regardless of where their clients now reside—at home, with family, in an assisted living facility, or in a nursing home—social workers in this field aid them with applying for housing, linking them with various programmes, and more. Gerontological social workers often serve clients in long-term care facilities, outpatient clinics, or adult protective organisations.
Medical Social Workers
In order to offer care for patients throughout their lives, medical social workers collaborate with other members of the multidisciplinary healthcare team. Their duties include educating patients' families about their conditions and the services that are accessible. Medical social workers play a crucial role in patients' care from the moment they are admitted to the hospital until they are discharged, and frequently even after that.
The average pay scale of a social worker ranges between 50000 USD to 60000 USD per annum. Depending on the specific field of the social work and the experience incurred, the pay scale is expected to change. 
The pay scale of a social worker also varies depedning on the state you live and the organization that you work for.
The highest social worker wage is $67,057, which is paid in Oregon.

The lowest social worker pay is $42,906 in South Dakota.

Social workers make an average of $50,102 a year across the country.

Social workers receive a national hourly wage of $24.09
The educational qualification of the person in question also bears an element to the pay grade received by the person.
Gerontological Social Workers- $65,076
Medical Social Worker- $62,645
International Social Worker- $60,818
Military Social Worker- $58,838
Child, Family, School, and Social Worker- $54,730
Community Social Worker- $54,179
Criminal Justice Social Worker- $52,731
Environmental Social Worker- $51,970
Becoming a social worker is a noble pursuit that would help several people's life. The industry is highly competitive and not only offers a good compensation, it also helps in achieving something good.